นิทรรศการศิลปะ "TRADITION OR CHANGE"
Submitted by

mod

on Thu, 2013-11-07 14:44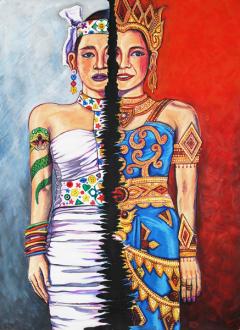 นิทรรศการศิลปะ "TRADITION OR CHANGE" เป็นศิลปะร่วมสมัยในแบบพม่า ผลงานของศิลปินชาวพม่าอันได้แก่ Nge Lay, Aye Ko, Phyoe Kyi และ San Minn จะจัดแสดงระหว่างวันที่ 16 พฤศจิกายน - 14 ธันวาคม 2556 และจะมีพิธีเปิดงานในวันที่ 16 พฤศจิกายน 2556 ตั้งแต่เวลา 17.00 น. ณ Thavibu Gallery
..................................................................
Art Exhibition: TRADITION OR CHANGE – Myanmar Contemporary Art
Artists: Nge Lay, Aye Ko, Phyoe Kyi, San Minn, Myanmar
Curator: Shireen Naziree
Dates: 16 November – 14 December, 2013
Venue: Thavibu Gallery
Opening: Saturday 16th  November at 5 pm​
Open: Mondays – Saturdays: 11:00 – 19:00
Traditional practices and values have been integral and played a central role in Myanmar's cultural reality. This was especially so in the years following the inception of military rule in the early 1960s when society had very little else to adhere to. Culturally, the once articulate modern art scene seemed to have been condemned to a cult of literal pictorials with little investigation of the depth that lies beyond the pictorial surface. But it is also true that traditional values married the codes of conduct and communication that enabled modern art practice to survive Myanmar's fifty years of isolation from much of the world. The search for contemporary experience has provided fertile ground for artistic investigation and exchange for a handful of innovative art practitioners who understand and acknowledge the emergence of new identities in the face of centuries of cultural traditions. 
Through Tradition or Change four of Myanmar's most important contemporary artists examine the shifting changes that may erode preserved traditions and values. Representing three generations of artists, San Minn, Aye Ko, Phyoe Kyi and Nge Lay have all treasured the experiences of the past in order to establish a dialogue between the viewer and the artist. Media presented will be paintings, prints, photos, mixed media, video art and performance art. 
San Minn's (62 years old) art practice came into focus during the 1970s when together with a group of other artists initiated the Gangaw Village Group. Renowned for his highly explosive visual articulations, he has long questioned the codes of human values and its impact on traditional society. For a modernist like Aye Ko (50 years) there has been no contest between tradition and change as he has regarded art as both a critical and social practice through which he has framed his own human experience. Phyoe Kyi (36 years) and Nge Lay (34 years) represent a new generation of Myanmar artists who observe reality from both a physical and mental point of view. And whereas the boundaries between the media were relatively rigid for earlier artists, their art exists on a non-hierarchical axis on which tradition and change can variously overlap, allowing for new degrees of artistic freedom without abandoning traditional values.
ข่าวประชาสัมพันธ์ :  Thavibu Gallery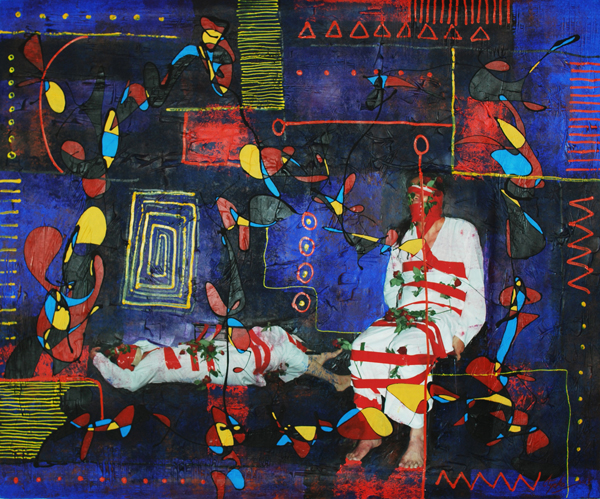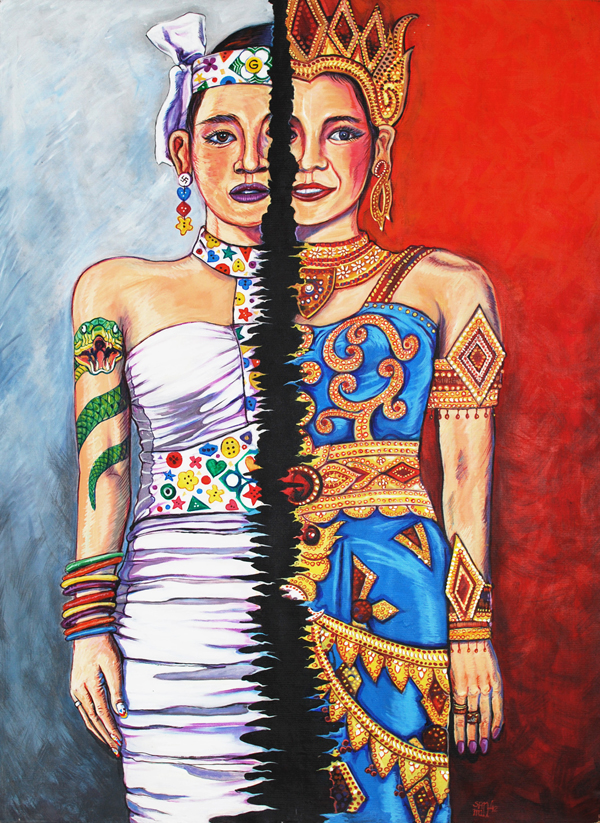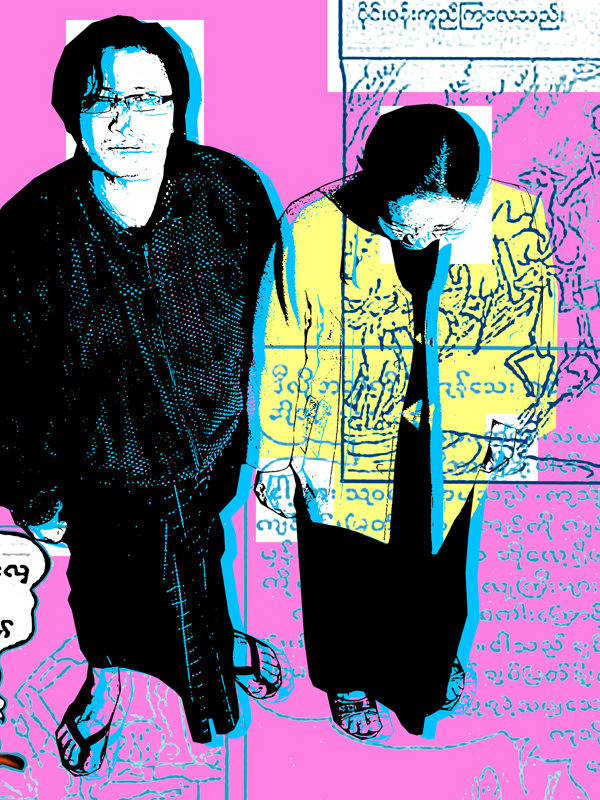 Exhibition date:
16 Nov 2013 - 11:00
to
14 Dec 2013 - 19:00