นิทรรศการ "Explosion of Colors"
Submitted by

mod

on Sat, 2018-01-06 16:29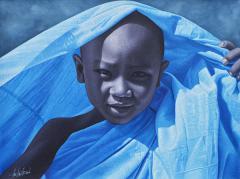 นิทรรศการ "Explosion of Colors" ผลงานโดยศิลปินชาวพม่า Aung Kyaw Htet และ Kyaw Soe จัดแสดงระหว่างวันที่ 13 มากราคม - 24 กุมภาพันธ์ 2561 และจะมีพิธีเปิดในวันที่ 13 มากราคม 2561 ณ Thavibu Art Gallery
Art Exhibition: EXPLOSION OF COLORS
Artists: Aung Kyaw Htet, Kyaw Soe
Dates: January 13 – February 24, 2018
Venue: Thavibu Art Gallery
Website: www.thavibuart.com
Vernissage: Saturday January 13, 2018
Open : Monday – Saturday: 11:00 – 19:00 hrs.

Thavibu Art Gallery is pleased to showcase 23 oil and acrylic on canvas paintings by two established Myanmar artists, Aung Kyaw Htet and Kyaw Soe in an exhibition titled, "Explosion of Colors" from January 13 – February 24, 2018.

We see colors everywhere, but do we consciously notice how colors shape what we see? Do we question why colors influence our emotions, affect our moods, bring back memories, create impressions and impact our decisions? Kyaw Soe and Aung Kyaw Htet employ the phenomena of light and color as an emotional hook to pull the viewer in and engage them.

Bold, vibrant colors have long been Kyaw Soe's muse in his depiction of nature, particularly trees. Inspired by his childhood's love of nature, Kyaw Soe invented his own unique artistic vocabulary to articulate a riot of fiery, flaming, and dynamically
expressive paintings that attest to his distinctive style, individuality and creativity.

Aung Kyaw Htet's hyper-realistic paintings, though bold and vibrant in colors, create a calming and soothing effect upon the viewer. His artistic confidence is evident in his ease of alternating his choice of color palettes between bright and rich against subdued and restrained. His famed hyper-realistic paintings of novices have always been on the humanity of his subjects, rather than as religious symbols.

Both artists have exhibited extensively in their home country and internationally. Kyaw Soe's works are in the permanent collection of the Staatliches Museum in Munich, Germany and the National Musuem of Yangon. Aung Kyaw Htet's works are in the permanent collection of the National Gallery of Malaysia and the National Musuem of Myanmar.
ข่าวประชาสัมพันธ์ : Thavibu Art Gallery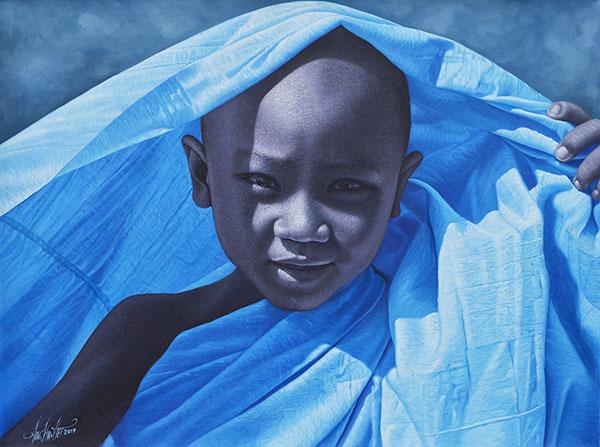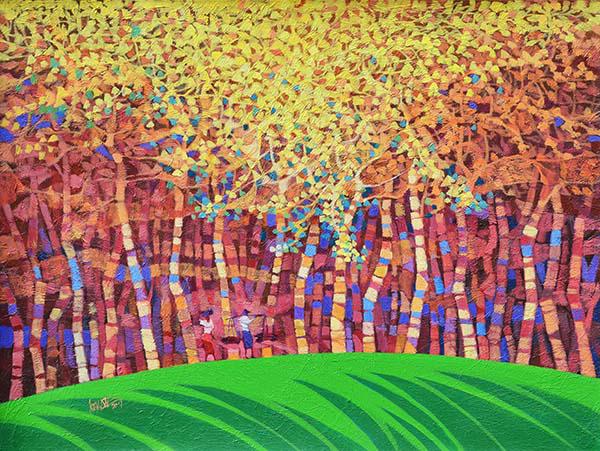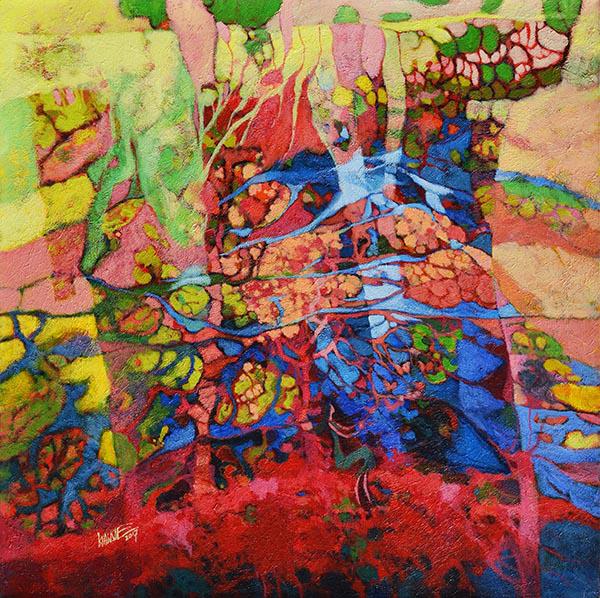 Exhibition date:
13 Jan 2018 - 11:00
to
24 Feb 2018 - 19:00